NEW blankets being woven Now!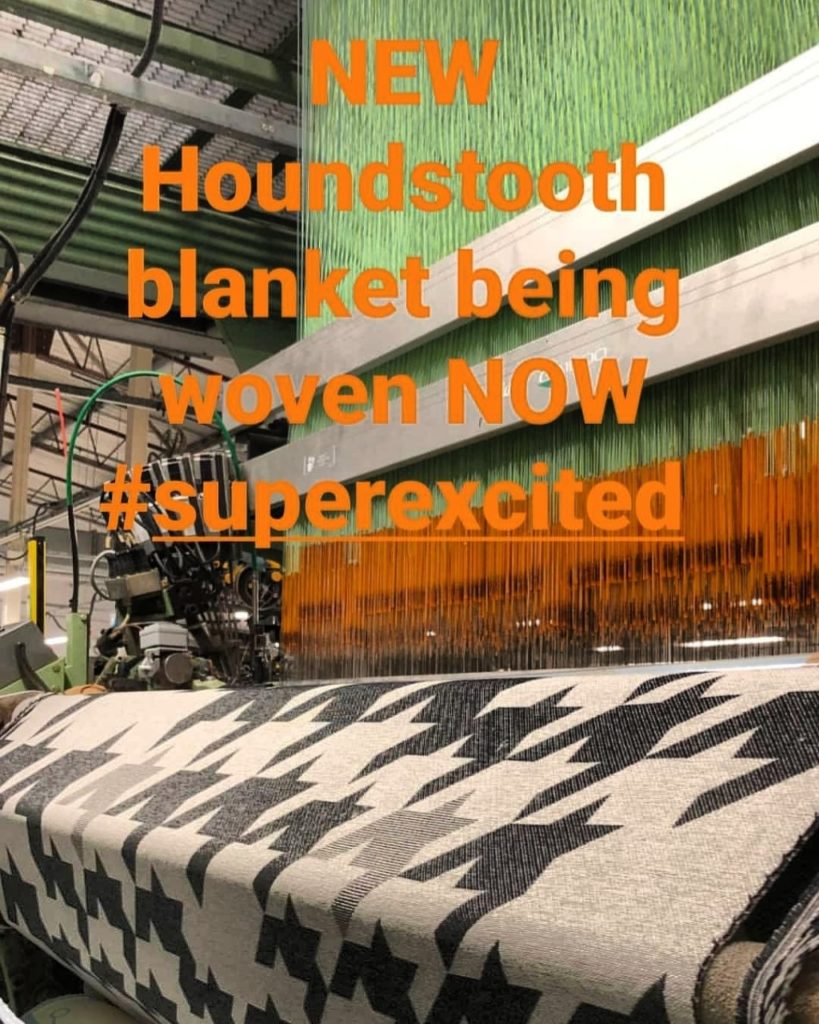 I am really pleased to announce that I have NEW:
Hounds tooth
BIG Fair Isle
&
Tumbling Block
blankets being woven NOW!
My NEW blankets are now available to pre-order at the original price of £115 (incl P&P) here, but due to increased production costs this price will have to rise to £140 from May…
These quintessentially British Blanket designs are woven in Lancashire from Yorkshire wool. These soft felted blankets measure 200cm by 150cm so looks great on a double or king-size bed as well as being an ideal sofa throw to keep at hand to combat any chills.
Why not treat yourself or a loved one x
Thanks to @lisawatso for the most fabulous quilt ever. Isn't it gorgeous!!! And in my favourite colour…Green!
@CMBoggianno – June 9
I bought Lisa's 'sunshine yellow velvet and subtle blues, browns and greys Harris Tweed, quilt. Just love the fabrics, colour combinations and the workmanship is superb.
DAI-AN CRAIG – AUGUST 20
Oh my, my, my! Lisa, what a beautiful thing you create! They are heavenly beautiful! Simply, I am glad I came across your work and brought them!!!
KAORI LAIRD – SEPTEMBER 3
I am so pleased with my beautiful quilt. The colours are lovely and they tone in really well with our bedroom colours.
MARION – NOVEMBER 15
Lisa is very proud of her quilts and justifiably so. I have never seen any like them, photos do not do them justice.
GEOFF & NICOLA – SEPTEMBER 5