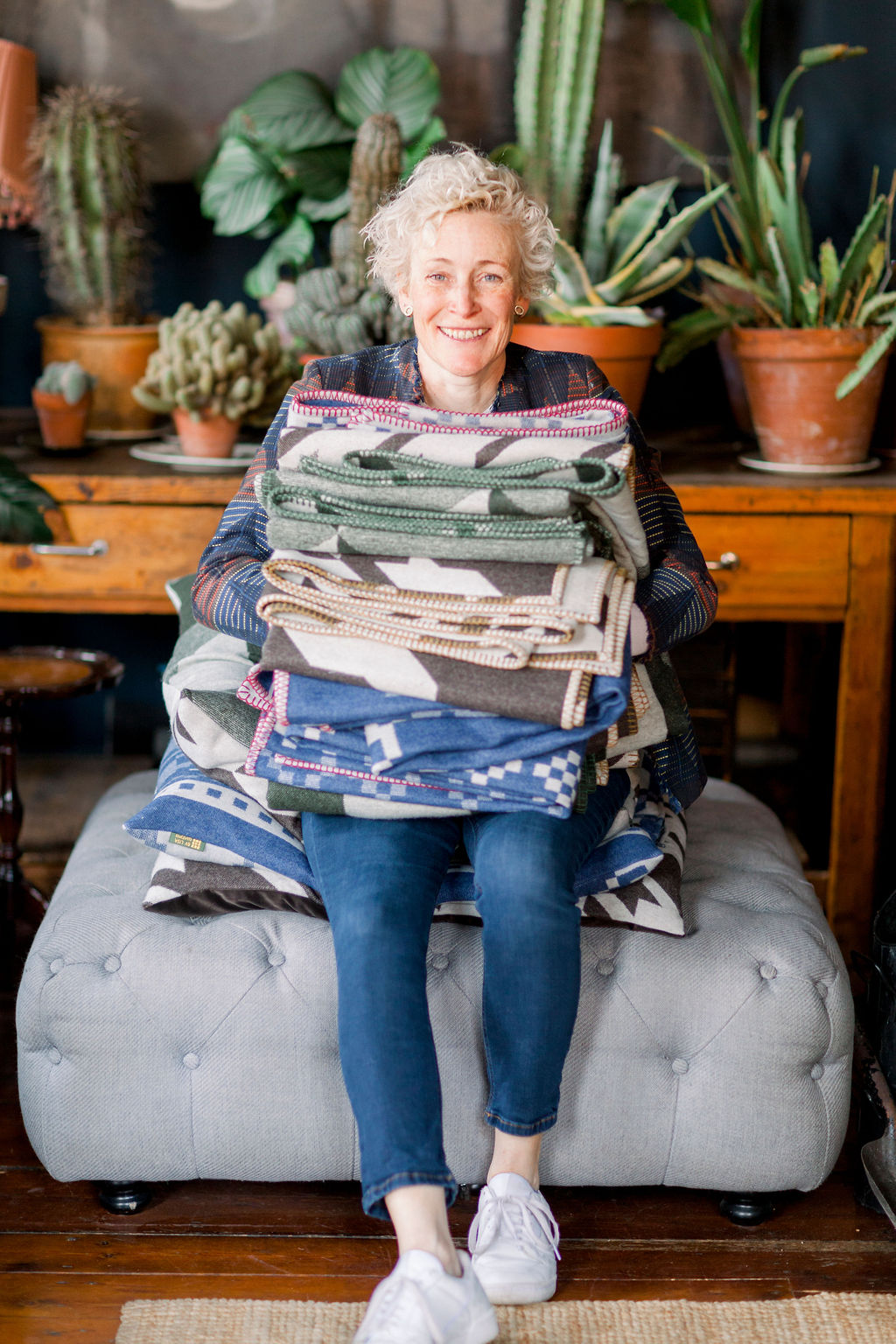 By Lisa Watson is a distinctly British collection of quilts, cushions & more for your home.
Quilts by Lisa Watson launched in 2013 with a 100% British Made collection of traditional heirloom Quilts with a contemporary twist. Find out more about why Lisa does what she does in this Merchant & Mills interview.
A passion for celebrating British textile heritage has led to new additions of quality textile home decor from one of a kind handmade Harris Tweed cushions to blankets inspired by Fair Isle knitted from British wool in Leicester, the home of English knitting and all are perfect for adding extra warmth to the bedroom or draped on a sofa to bring eye catching interest all year round. Lisa's full collection of quilts, cushions and more can be viewed in her shop.
Lisa started her quilts & business via a career in arts & education. If you are interested in working with Lisa on a collaborative project to create unique artworks, visit Lisa Watson Textiles to find out more.
Super soft, super warm and super light lambswool blankets now available…These quintessentially British Houndstooth Blankets are woven in Lancashire from Yorkshire wool. These soft felted blanket measures 200cm by 150cm so looks great on a double or king-size bed as well as being an ideal sofa throw to keep at hand to combat any chills, particularly if the weather throws us a curve ball.