Tis the season of giving, and we've got something truly special for you!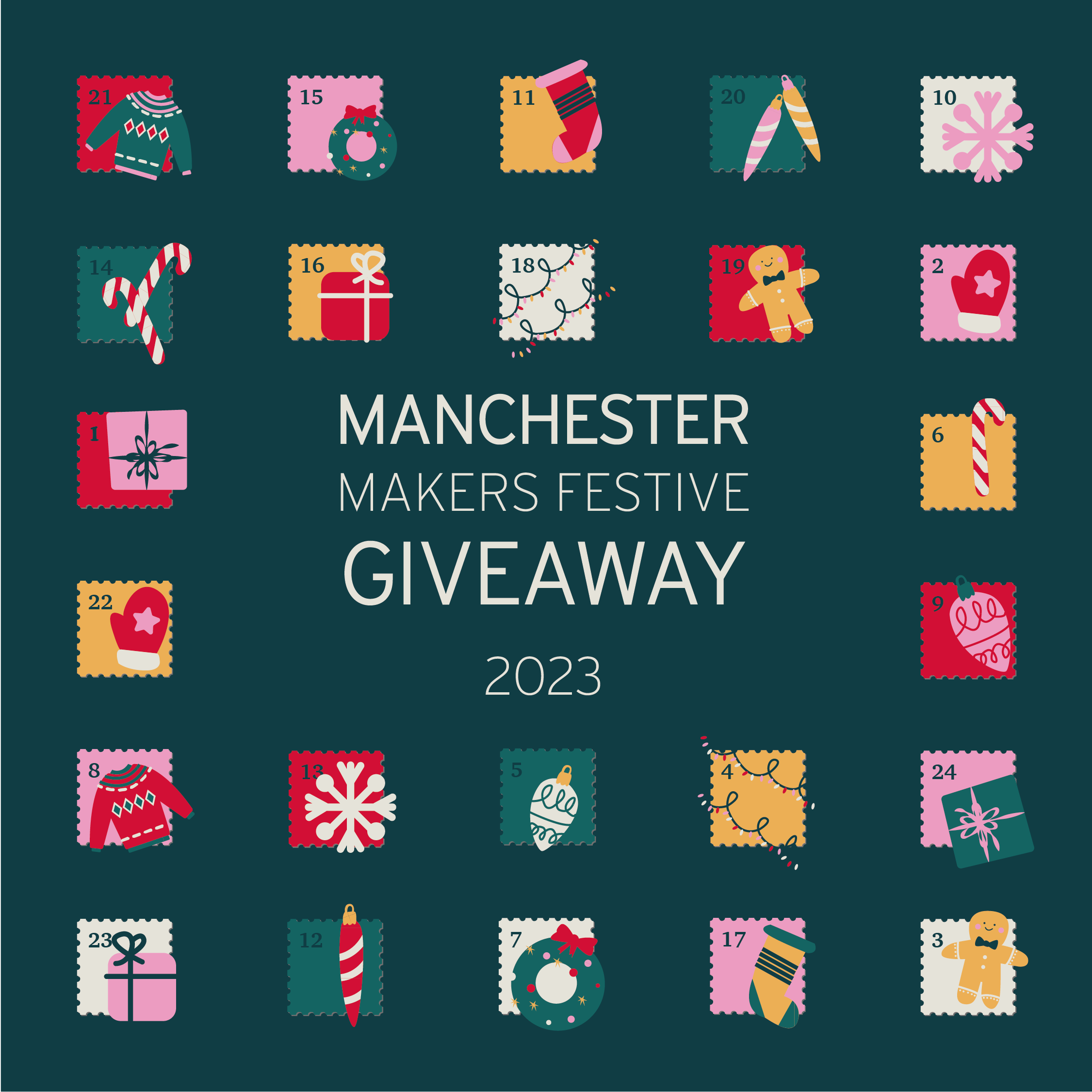 From the 1st to the 24th of December, 24 talented Manchester-based makers are joining forces to spread some festive cheer with our Manchester Makers Festive Giveaway!
Every day, a new discipline will take the spotlight – textiles, jewellery, woodwork, screen printing, 3D printing, glass, ceramics and art! Don't miss your chance to win unique creations.
How to participate:
1. Follow the Instagram account of the featured maker of the day.
2. Like the giveaway post.
3. Tag a friend.
It's that simple!
Remember, this is a celebration of local talent, so let's keep it merry and local! Support Manchester makers and discover the joy of unique, handcrafted treasures. And hey, even if luck isn't on your side, add your favourite maker's masterpiece to your Christmas wish list!
Mark your calendars:
The maker will unveil their giveaway post at 9 am on their nominated day. The lucky winner will be announced the next day after 9 am.
Only open to UK residents.
Join us in making this festive season a little brighter with the magic of Manchester craftsmanship!
Read More