Find out What's Happening, What's On and What's New at By Lisa Watson;
I'm excited that we are weaving NEW Folklore Fabric this summer, adding wool and silk into this limited edition cloth to create an even more luxurious and exclusive fabric. More details to follow…

In the meantime, take advantage of NEW on-line prices for current Folklore Fabric lengths, (and my British Blankets) which are now only available exclusively at By Lisa Watson.
New products and new prices at By Lisa Watson:
The latest addition to our genuine Harris Tweed products all stitched By Lisa Watson (that's me!) are our NEW Harris Tweed patchwork clasp purse – one of a kind and 100% British made -only five available. Ideal as a unique evening bag or as a colour pop to your outfit any time of the day.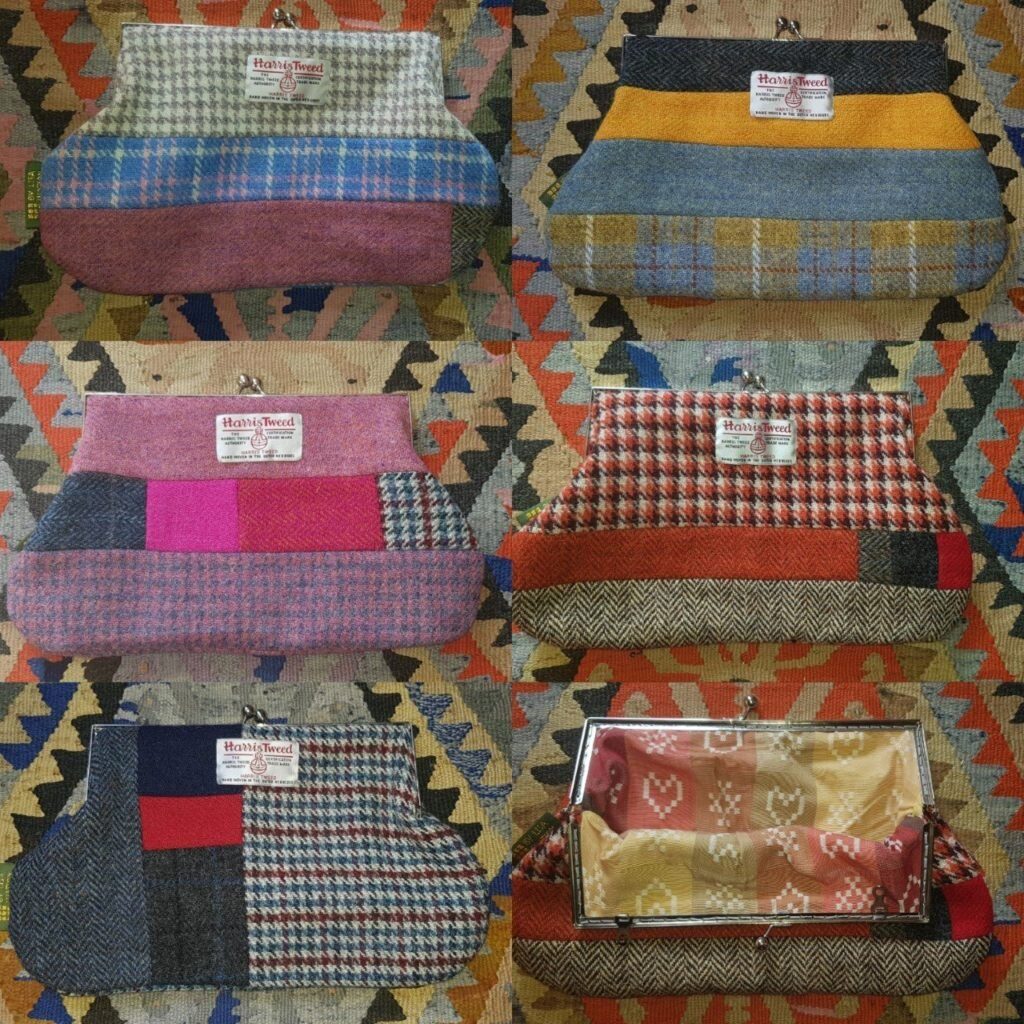 As ever, I am looking forward to attending lots of forthcoming fairs this summer and will be adding these onto my What's On Page as bookings are confirmed.
Current highlights include returning to the fun&friendly Pop-Up in the Palm House in Liverpool on the bank holiday weekend; Sat 4th & Sun 5th May.
I will also be back at the brilliant Festival of Making Maker's Market on Sat 15th & Sun 16th June. Such excitement, last year when I was featured on a Maker's Film and I sold a blanket to Patrick Grant of Great British Sewing Fame!
I'm next at the fabulous Altrincham Market on Saturday 27th & Sunday 28th March. Hope to see you there x