This Saturday 16 th April 2016, the magnificent historic Paisley Abbey in Scotland will host a Wedding Event like no other and my Quilts& will be there too!
Although this wedding event at Paisley Abbey (a venue quite used to spectacular weddings) will have an air of a wedding fair about it, Simeon Rosset of Rosset Bespoke Butlers, a wedding and event planner, has turned his hand to shaking up the norm. In collaboration with Michael of Zest-Creative, they have devised a new formula for a fun day out for everyone, not just the wedding party.
As the Paisley Abbey Wedding Event on the 16th April 2016 is a collaboration of many, you will also find a designated luxury corner featuring a collective of British businesses featured in Make The Most Of who have come together to showcase their wedding event reception table ideas, wedding gifts and wedding favour inspirations.
The focus will be a decorated, laid up wedding reception table styled around an afternoon tea 'sweet course'. There will also be a picnic feature for those who may prefer a 'glamping' picnic themed wedding reception. The inspiration behind this table comes from British businesses working in unison to showcase how their products work together as part of a wedding event celebration, or as wedding gift ideas.
If you are in Paisley this Saturday, do come along to this free event. It will be truly spectacular.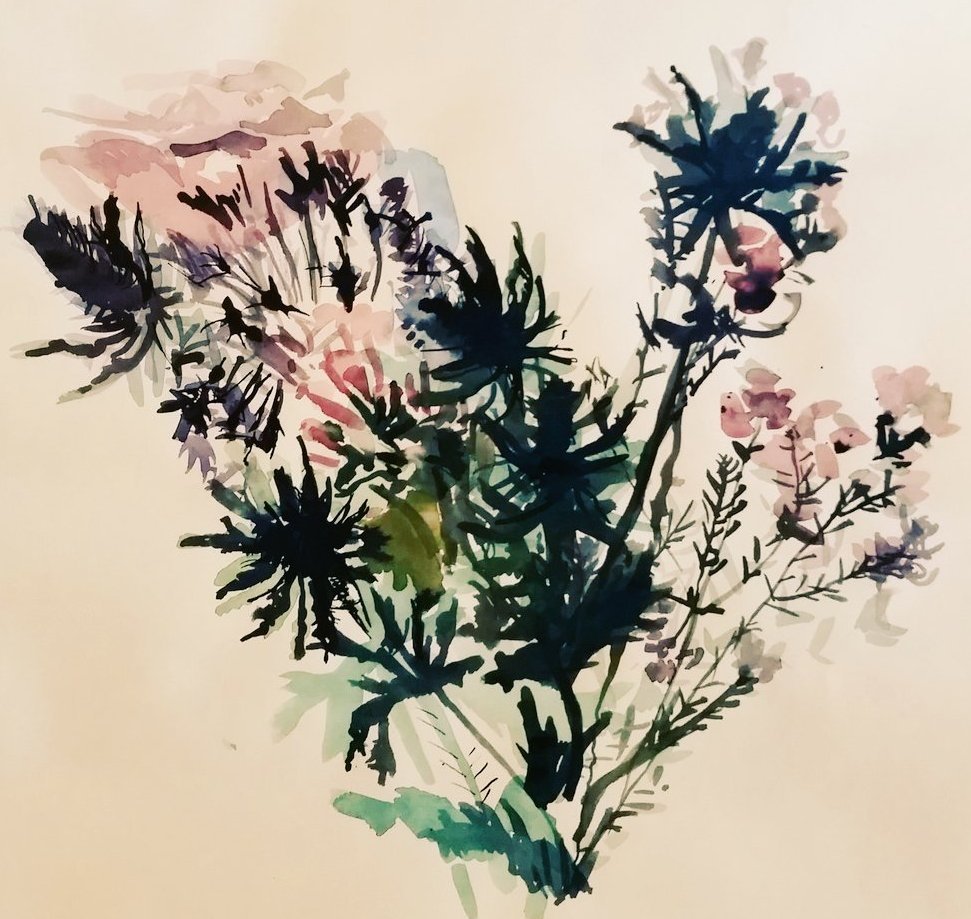 Come rain or shine, I hope you have an enjoyable Easter weekend x
Danish hygge (roughly translated as cosiness) is a word that I'm hearing more and more. In essence, hygge means creating a warm atmosphere and enjoying the good things in life with good people. Grand! The Danish Christmas is THE season for hygge and I can vouch that my Danish friends always have the warmest festive welcome. Hygge though is not just for Christmas and the new Spring is marked by Danes refreshing their homes outside and in. So, once the garden is tidyed up, with new bulbs planted, interior schemes are spring cleaned and refreshed with new cushions and furnishings.
With Spring hygge in mind, here is a sneak peek of my new quilted shirt quilts, in refreshing colour schemes;
These lighter weight reversible quilted shirt quilts are stitched with British shirt fabrics of the finest quality. There are currently two contemporary designs and colourways to choose from; Oxford Blues Concentric design and Fife Brushed Cottons Geometric motif, both of which will fit well in lots of (Spring) interior schemes. These quilts are being stitched for me in Greater Manchester and like all my Quilts& products, even the wadding which is made from recycled materials, is Made in Britain. And as with all my quilts, these quilted shirt quilts are big enough to cover a double bed comfortably at 190 by 145cm, as well as ideal for cosying up in too!
To celebrate Spring having finally sprung, and for the launch of my NEW Quilted Shirt Quilt throughout April they are yours for a special price of £255. (From May, the RRP will be £355)
Incidentally, did you know the majority of my fabulous photos are taken by the talented wedding photographer; Jo Bradbury
Thanks Jo x
"The story of women's struggle for equality belongs to no single feminist nor to any one organization but to the collective efforts of all who care about human rights," says world-renowned feminist, journalist and social and political activist Gloria Steinem. International Women's Day is all about celebration, reflection, advocacy, and action – whatever that looks like globally at a local level. But one thing is for sure, International Women's Day has been occurring for over a century – and is growing annually from strength to strength.
For this years International Women's Day celebrations in Manchester, I was pleased to be commissioned to stitch a quilted banner using this years logo and at the Women's Voices-Changing Manchester conference to collect lots of women's voices to commemorate within this legacy artwork. Big thank yous to everyone who contributed their voice on a fabric tag and especially Rose, Jill and Mya for their assistance throughout the day. Incidentally the fabric for the banner and the fabric tags are from Ian Mankin cloth, functional yet exquisite fabric, woven here in the NW. Hello to Art With Heart who have been mapping Manchester Women's stories for #mcriwd16 Lots of Wonder Women 2016 events are going on throughout Manchester this International Women's Day. The MIWD10 quilt is on display at the People's History Museum If you have a moment I recommend seeing Charlotte Newson's beautiful photo mosaic of Emmeline Pankhurst which is currently on display in Manchester Central Library
Best Wishes to you for your International Women's Day x
As you know I am passionate about quilts, plus Made in Britain.
Last week I attended Meet the Manufacturer, visit organised by Make it British which is THE source of information on British-made brands and UK manufacturing. I had lots of interesting discussions last Wednesday, so I'm looking forward to sharing more exciting quilt developments with you shortly.
In the meantime, here are a few of the Made in Britain websites that Quilts& by Lisa Watson are connected too;
Make the Most Of are currently highlighting my Memory Quilts in their Featured British Businesses and have recently published several Bespoke Memory Blogs
Did you catch the recent blog post by Blue Patch on Why I do What I do…
Folksy is a place to buy and sell hand crafted or designed work
from UK designer-makers.
And, If you wish to have a moment, I thoroughly recommend reading this excellent article by Merchant&Makers on Quilts & Quilts by Lisa Watson x