Author: Lisa

Date: February 5, 2018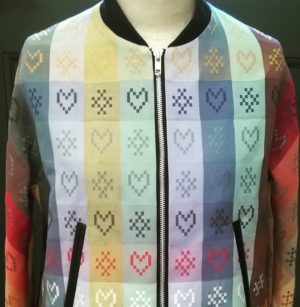 My New Folklore Fabric jacket is available in two glorious colourways; Multi(coloured) or Ecru and in three sizes; 8/10; 12/14 & 16/18
Folklore Fabric is unique to my shop and is an exciting collaboration between myself, as the designer, Richard MR Smith, a master weaver and the talented folk at Weisters Mill in Darwen, Lancashire.
My Folklore Fabric jackets can be dressed up or down and will add a joyful colour pop to any outfit.
Do you want to be kept in the loop?